ITA
Spazio Y, realtà che si dedica da anni alla ricerca e alla sperimentazione in ambito contemporaneo, invita spazi indipendenti e collettivi artistici a partecipare al progetto M/AAV: Manifesti/Appunti per un'Autonomia della Visione.
Le realtà sono chiamate a esprimersi sulla loro specifica idea culturale, ideologica, economica ed operativa di indipendenza dal sistema ufficiale dell'arte, attraverso l'ideazione di un manifesto grafico e/o verbale* in formato digitale.
L'open call ha l'obiettivo di riflettere in modo corale su cosa voglia dire essere indipendenti oggi.
Il progetto intende promuovere punti di vista innovativi e pratiche trasversali attivando un processo di scambio e discussione con altri spazi indipendenti italiani ed internazionali.
M/AAV, ideato da Spazio Y in partnership con NESXT, è stato avviato lo scorso giugno a Palermo durante il periodo di Manifesta 12 e proseguirà nei prossimi mesi attraverso la raccolta di ulteriori adesioni.
Invitiamo pertanto tutti gli interessati a prenderne parte!
Per partecipare è necessario inviare, entro e non oltre il 31 marzo 2019, una mail all'indirizzo maav@spazioy.com con oggetto Partecipazione M/AAV, allegando il manifesto realizzato secondo le istruzioni presenti nel file scaricabile QUI
*Spazio Y si riserva la selezione dei manifesti pervenuti, giustificando le eventuali proposte non accettate.
PARTNER: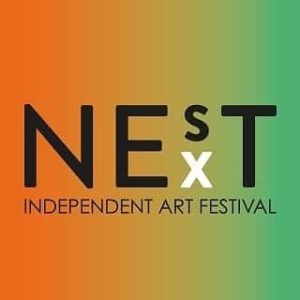 _
ENG
Spazio Y, a group which has dedicated itself for years to research and experimentation in contemporary art, invites operators of independent art spaces and artist collectives to take part in M/AAV: Manifesti/Appunti per un'Autonomia della Visione (Notes for an autonomy of vision) project, which will take place in Palermo during the Manifesta 12 event.
Groups and individuals are invited to express their specific cultural, ideological, economical and operative idea of independence from the official artistic system, through the ideation of a graphic and/or verbal Manifesto* in digital format.
The open call's objective is to reflect collectively on the meaning of being independent today.
The project intends to promote innovative points of view and transversal practices, activating an exchange and discussion process with other italian and international spaces.
In order to participate, an email must be sent until 31 March 2019, to maav@spazioy.com with Subject Participation M/AAV, comprising a Manifesto produced following the instructions in the downloadable file.
There will also be a second Call in the middle of July, so that the project will last through the entire duration of Manifesta 12.
*Spazio Y reserves the right to reject any Manifesto; an explanation for rejections will be provided.
PARTNER: